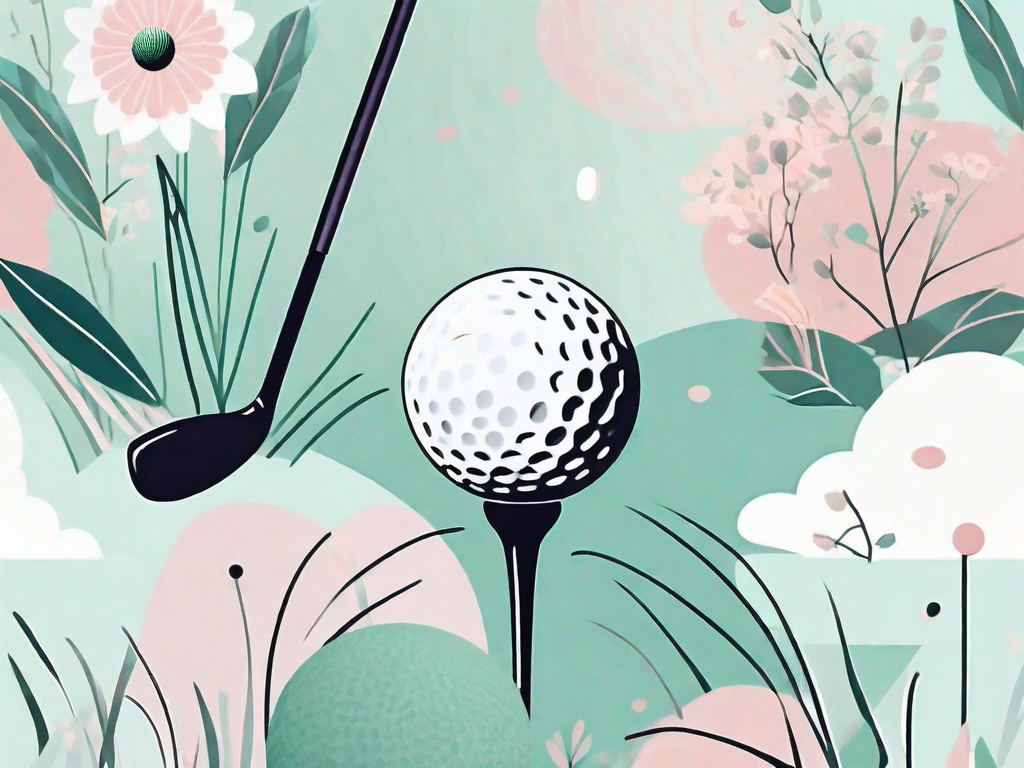 Golfing for Women: Tips and Techniques for Success
Women have been breaking barriers and making strides in various sports, and golf is no exception. Golfing is a fantastic sport that provides numerous physical and mental health benefits. Whether you're a beginner or looking to improve your skills, this article will guide you through the tips and techniques for success in golf. So grab your clubs and get ready to tee off!
Understanding the Basics of Golf
Before diving into the world of golf, it's essential to familiarize yourself with the basics. Let's start with some golf terminology for beginners. Understanding these terms will help you feel more confident on the course:
Golf Terminology for Beginners
From birdies to bogeys and fairways to greens, golf has its own language. Here are a few key terms to get you started:
Par: The standard number of shots an expert golfer is expected to need to complete a hole or course.
Bogey: A score of one over par on a hole.
Birdie: A score of one under par on a hole.
Fairway: The closely mowed area between the tee box and the putting green.
Green: The area with short grass where the hole is located.
Understanding these terms is just the beginning. Let's delve deeper into the world of golf and explore more aspects of the game.
Now that we have a better understanding of the terminology, let's move on to golf equipment.
Essential Golf Equipment for Women
When it comes to golf equipment, having the right tools is crucial for success. Here are some essential items to include in your golf bag:
Golf Clubs: A set of clubs typically includes a driver, woods, hybrids, irons, and a putter. Each club serves a specific purpose and is designed for different shots.
Golf Balls: Choose golf balls that suit your skill level and swing speed. Different golf balls offer varying levels of feel, distance, and spin.
Golf Bag: A sturdy and comfortable bag to carry your clubs and accessories. Look for a bag with enough compartments to organize your equipment effectively.
Golf Gloves: Gloves provide grip and help prevent blisters. They also offer stability and control during your swing.
Golf Shoes: Invest in golf shoes with spikes or specialized soles for better traction. Good golf shoes provide stability and support, allowing you to maintain balance throughout your swing.
Having the right equipment is essential, but understanding the golf course layout is equally important.
Understanding the Golf Course Layout
Each golf course has its own unique layout, with various hazards, fairways, and greens. Understanding the layout can significantly improve your strategy. Pay attention to:
Hazards: Learn to navigate around hazards such as water bodies and sand traps. These obstacles can challenge your shot-making abilities and require careful planning.
Fairways: Find the routes that lead to the greens while avoiding rough areas. Fairways are the ideal landing areas for your shots, offering a better chance of reaching the green in fewer strokes.
Greens: Analyze the slopes and breaks on the putting surfaces to improve your putting game. Greens can be deceiving, and reading the contours correctly is crucial for sinking putts.
Understanding the golf course layout allows you to strategize and make informed decisions during your rounds. It's not just about hitting the ball; it's about navigating the course effectively.
Perfecting Your Golf Swing
Mastering your golf swing is the key to success in this sport. Let's focus on the three crucial elements of a swing: grip, backswing, and follow-through.
The Importance of Grip
A proper grip provides control and power. Place your left hand on the club first (if you're right-handed) and then position your right hand. Experiment with different grips until you find one that feels comfortable and allows for a fluid swing.
When gripping the club, it's important to maintain a light but firm hold. Too tight of a grip can restrict the natural motion of your swing, while a grip that is too loose can lead to loss of control. The position of your hands on the club is also crucial. The V between your thumb and index finger should point towards your right shoulder (for right-handed golfers), ensuring that your hands work together as a unit during the swing.
Another aspect to consider when it comes to grip is the positioning of your fingers. While some golfers prefer an overlapping grip, where the little finger of the right hand rests on top of the index finger of the left hand, others find a interlocking grip, where the little finger of the right hand is interlocked with the index finger of the left hand, to be more comfortable. Experiment with both and see which one allows for a more natural and controlled swing.
Mastering the Backswing
The backswing sets the foundation for a powerful and accurate shot. Maintain a relaxed posture, rotate your body, and bring the club back smoothly. Practice your backswing to develop muscle memory and consistency.
During the backswing, it's important to maintain a balanced and controlled motion. Keep your head steady and your eyes on the ball as you rotate your torso away from the target. The club should be brought back in a smooth and controlled manner, with the wrists hinging naturally. Avoid any jerky or rushed movements, as they can lead to loss of accuracy and power.
As you practice your backswing, focus on maintaining a consistent tempo and rhythm. This will help you develop muscle memory, allowing for a more natural and repeatable swing. It's also important to pay attention to your body alignment during the backswing. Ensure that your shoulders, hips, and feet are aligned parallel to the target line, as this will help promote a more accurate and powerful strike.
The Art of the Follow-Through
A good follow-through ensures a balanced finish and maximizes the potential of your swing. Extend your arms towards your target, rotate your body, and maintain a stable stance. A proper follow-through will help you maintain accuracy and control.
During the follow-through, it's important to continue the fluid motion of your swing. As you make contact with the ball, allow your arms to extend fully towards the target, ensuring a complete and smooth follow-through. Your body should rotate naturally, with your weight shifting towards your front foot. This will help maintain balance and stability throughout the swing.
Remember to maintain a relaxed grip and posture during the follow-through. Avoid the temptation to abruptly stop or decelerate your swing, as this can lead to inconsistent results. Instead, focus on maintaining a smooth and controlled motion until your swing naturally comes to a stop.
By mastering the grip, backswing, and follow-through, you'll be well on your way to perfecting your golf swing. Practice these elements consistently and seek guidance from a golf professional to refine your technique. With time and dedication, you'll see improvement in your distance, accuracy, and overall performance on the golf course.
Golfing Techniques for Women
Now that we've covered the swing, let's explore some techniques to enhance your overall performance on the golf course.
Golf is a sport that requires a combination of skill, strategy, and precision. As a woman golfer, it's important to understand and adapt your techniques to suit your own strengths and limitations. By focusing on generating power without sacrificing accuracy, you can improve your game and achieve better results.
Adjusting Your Swing for Power and Precision
Every golfer has a unique swing, influenced by factors such as body type, flexibility, and playing style. It's crucial to adjust your technique to suit your individual attributes. Experiment with different stances, backswing lengths, and club choices to find your sweet spot.
When it comes to generating power, it's important to maintain a balanced and stable stance. Your weight distribution should be evenly spread between both feet, allowing for a powerful rotation of the hips during the swing. Additionally, focusing on a smooth and controlled backswing can help you generate more power upon impact with the ball.
On the other hand, precision is equally important in golf. While power can help you achieve longer shots, accuracy is what will ultimately determine your success on the course. By practicing a consistent and controlled swing, you can improve your ability to hit the ball accurately and consistently.
Techniques for Long and Short Shots
As a golfer, you'll encounter various situations that require different shot techniques. Long shots, such as drives and iron shots, demand a combination of power and precision. It's essential to understand how your clubs and body positioning affect the trajectory and distance of your shots.
For long shots, focus on generating power through a fluid swing while maintaining accuracy. Experiment with different club choices to find the one that suits your swing and allows you to achieve the desired distance. Additionally, understanding the importance of proper body positioning, such as maintaining a square stance and aligning your body with the target, can greatly enhance your long shots.
Short shots, such as chip shots, require finesse and touch around the greens. These shots demand precise control of the clubhead and a delicate touch to achieve the desired distance and accuracy. Practice different chip shot techniques, such as using different clubs and varying your swing length, to develop versatility in your short game.
Putting Techniques for Success
Putting is an essential part of golf and can make or break your score. Improving your putting techniques can significantly enhance your overall game. By focusing on alignment, speed control, and reading the greens, you can become a more confident and successful putter.
When it comes to alignment, it's important to position yourself correctly in relation to the target line. Your eyes should be directly over the ball, allowing for a clear and accurate view of the putting line. Additionally, focusing on a consistent and smooth stroke can help you achieve better speed control and accuracy.
Reading the greens is another crucial aspect of putting. By observing the slope, grain, and any other factors that may affect the roll of the ball, you can make more informed decisions about your putting line and speed. Regular practice on the putting green will help you develop a consistent stroke and gain confidence in your putting abilities.
Remember, golf is a game of constant learning and improvement. By continuously practicing and refining your techniques, you can enhance your skills and enjoy the game to its fullest. So get out there, experiment, and have fun as you explore the world of golfing techniques for women!
Golf Fitness and Injury Prevention
As with any sport, golf requires physical fitness and injury prevention strategies to ensure longevity in the game. Golf is not just about swinging a club; it requires strength, flexibility, and balance to achieve optimal performance on the course. In this article, we will explore some essential exercises for women golfers, as well as tips for preventing common golf injuries.
Essential Golf Exercises for Women
Engaging in specific exercises can improve your golf game and help prevent injuries. Incorporate these exercises into your routine to enhance your strength, flexibility, and balance:
Core exercises: Planks, Russian twists, and bird dogs strengthen the core, enhancing stability and power. A strong core is essential for generating power in your swing and maintaining balance throughout the game.
Flexibility exercises: Dynamic stretches improve range of motion, preventing muscle strains. Incorporating exercises like leg swings, arm circles, and torso rotations into your warm-up routine can help loosen up your muscles and prepare them for the demands of the game.
Balance exercises: Yoga poses, single-leg squats, and standing on one leg improve stability and control. Golf requires a great deal of balance, especially during the swing. By incorporating balance exercises into your fitness routine, you can improve your stability and reduce the risk of falls or injuries.
Preventing Common Golf Injuries
While golf is generally considered a low-impact sport, injuries can still occur. Protecting yourself and preventing injuries should be a priority for every golfer. Here are some injury prevention tips to keep in mind:
Warm-up: Prior to playing, perform dynamic stretches and low-intensity exercises to warm up your muscles. This helps increase blood flow to the muscles, making them more pliable and less prone to injury.
Proper Technique: Maintaining good form during swings is crucial to avoid unnecessary strain on muscles and joints. Seek guidance from a golf professional to ensure you are using proper technique and not putting yourself at risk of injury.
Listen to your Body: Rest if you experience pain or discomfort to prevent aggravating minor issues. Pushing through pain can lead to more serious injuries and longer recovery times.
The Importance of Stretching and Warm-Up
Stretching before and after playing golf is essential for improving flexibility, reducing muscle soreness, and preventing injuries. Incorporate a stretching routine into your golfing regimen to maintain optimal performance and prevent muscle imbalances. Focus on stretching the major muscle groups used in golf, such as the shoulders, hips, and hamstrings. Additionally, warming up with some light cardio exercises, such as brisk walking or jogging, can further prepare your body for the physical demands of the game.
Remember, taking care of your body and staying physically fit is key to enjoying golf for years to come. By incorporating these exercises and injury prevention strategies into your routine, you can enhance your golf game and reduce the risk of injuries, allowing you to fully enjoy the sport.
Mental Strategies for Golfing Success
Golf is not just a physical game; it also requires mental fortitude and focus. Here are some strategies to enhance your mental game:
Developing a Pre-Shot Routine
A consistent pre-shot routine helps you stay focused and maintain a calm mindset. Develop a routine that works for you and practice it during each shot. This routine can involve visualizing your shot, taking a deep breath, and mentally preparing yourself.
Managing Golf Course Anxiety
Feeling anxious on the golf course is common, especially in competitive situations. To manage anxiety, focus on your breathing, stay in the present moment, and remind yourself that everyone makes mistakes. Embrace the challenge and trust in your abilities.
Strategies for Maintaining Focus on the Course
Keeping your focus throughout the round is essential for consistent performance. Try these strategies to stay mentally engaged:
Set small goals for each hole to maintain motivation and prevent complacency.
Avoid dwelling on past mistakes and instead focus on the present shot.
Visualize successful shots to build confidence and maintain a positive mindset.
Women in the Golfing World
Women have made tremendous strides in the golfing world, breaking down barriers and inspiring others with their achievements.
Inspiring Stories of Successful Women Golfers
From Babe Zaharias and Annika Sorenstam to current stars like Lexi Thompson and Inbee Park, women golfers have achieved remarkable success. Learn about their journeys and draw inspiration from their dedication, perseverance, and talent.
Breaking Down Barriers in the Golfing World
The golf industry has historically been male-dominated, but women are now making their mark. Discover the initiatives, organizations, and individuals advocating for gender equality in golf. Support these efforts and contribute to creating a more inclusive golfing community.
Resources and Communities for Women Golfers
Joining golf communities and accessing resources specifically designed for women can enhance your golfing experience. Explore supportive networks, online forums, and golf clinics that connect you with fellow female golfers and provide valuable guidance along your golfing journey.
By combining these tips, techniques, and resources, you'll be well on your way to golfing success. Remember to practice regularly, stay patient, and enjoy the process. Golf offers not just physical challenges but also a platform for personal growth and an opportunity to connect with fellow golf enthusiasts. So, get out there, embrace the game, and let your love for golf inspire you to reach new heights!
Calendar
September 2023
M
T
W
T
F
S
S
1
2
3
4
5
6
7
8
9
10
11
12
13
14
15
16
17
18
19
20
21
22
23
24
25
26
27
28
29
30